Specializing in inboard, v-drive and sterndrives.
We offer dock-side mobile service or you can bring your boat to us. We service the Norris Lake area, but are not limited to Norris Lake. Our prices are great and the level of service you'll receive on a personal level is what keeps our customers coming back year after year.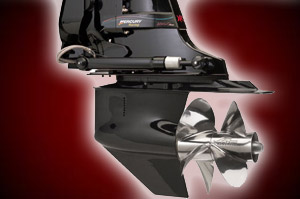 We offer mechanical services, winterization services, complete interior restorations, interior repairs, fiberglass repair services and more. If you have any questions about services – please call us at 865-257-9084 – If you've called any of the other dealers or repair shops, you'll likely find they are several weeks out before they can even get your boat in.. Call us Today.
We don't just do boats, so please call if you'd like to know more!
If your upholstery has seen better days, we can completely replace all of the material. Boat interior upholstery, pontoon boat upholstery, bass boat seat upholstery, jet ski seat upholstery, you name it we can cover it. If your boat carpet needs to be replaced, we can remove and replace that as well.
Call us today at 865-257-9084 to get started and get on our schedule!
Boat Upholstery
Auto Upholstery
Custom Upholstery
We can bring back the shine.
The price for detailing a boat depends on size, components and the extent of it's neglect as well as the procedures we must use to restore it. Simply put, the failure to professionally maintain your boat leads to devaluation, disintegration, and diminished boating pleasure for you and guests. If it's been a while since your boat has been waxed, call us at 865-257-9084.
We do not advertise fixed rate prices because boats are maintained differently and the condition varies by owner. Some boat owners desire different levels of cleaning and service. Whether it's a pre-sale detailing, a restoration or you just want to keep your prized investment in pristine condition, we can create a cost effective solution.
Get Your FREE quote here
. 
Our prices are great and you don't have wait for weeks to get your boat in to our shop like you do at the big dealerships!
We offer a full line of services for your boat. We can come pick it up, service it at the lake or you can bring it to us, but I'd like to ask that you call us because every boat is different. Feel free to call and tell us about what you'd like to have done, we'd be happy give you a quote!
| Service | Onsite | Offsite |
| --- | --- | --- |
| Basic Oil & Filter Change – Starting at | $99 | $149 |
| Seat Reupholstering – Starting at | $150 | N/A |
| Fiberglass Damage Repair – Starting at | $150 | N/A |
| Detailing Services – Starting at | $275 | $300 |
| Prop Repair – Starting at | $95 | N/A |
| Pontoon Brightening | Call Us | Call Us |